Floating Dock Crane
for Ship Repairing Business
Capacity from 5tons to 100tons, our Design, Manufacture and Commissioning accord to IACS standard, our Portal jib crane for floating dock ensures its excellent performance, strong safety against big wind, inclination, emergency condition. Stonimage floating dock crane can be used in small and large shipbuilding and repair project. It is very rigid for accurate load handling.
Standard Design
Class: CCS, BV, DNV, ABS, IACS
Ergonomically designed Cabin for operator
Smart & safety walkway and ladders
Monitoring system for loading situation, wind factors, fault display, alarm control in cabin
4 travel motion alarms
Minimized wind pressure and wheel load
Gradient 1°~ 3°design
Berthing anchor system
Power-off automatic rail clamping system
Full frequency converters system
Real time monitoring for traveling condition
Outreach from 6.m to 50m
Center lubrication system
Programmable PLC Electronic Control System
Electronic, stepless speed, infinitely variable controls for hoisting, traverse and travel.
Customized spreader beam/lifting tools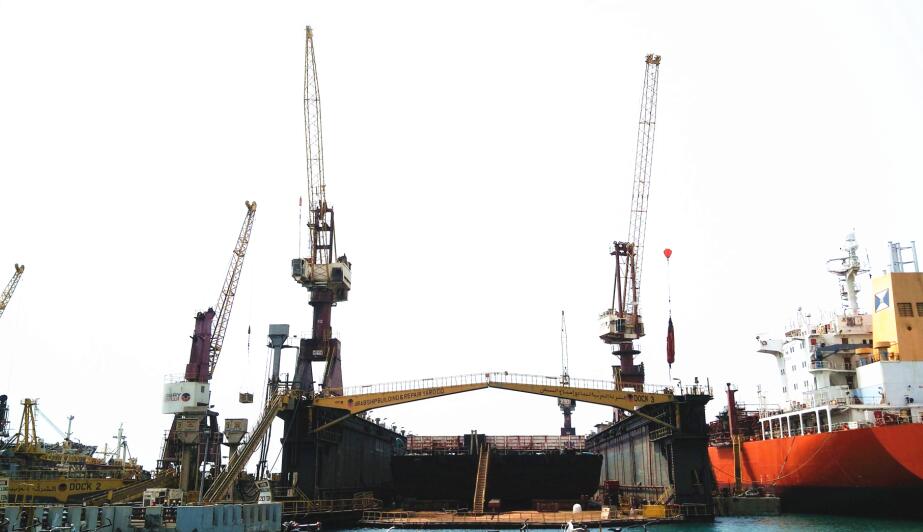 Standard Warranty Policy - Download
Expiry: 2018/12/31
*Valid for all brand new cranes which designed, manufactured and supplied by stonimage.
Project Flowchart-standard